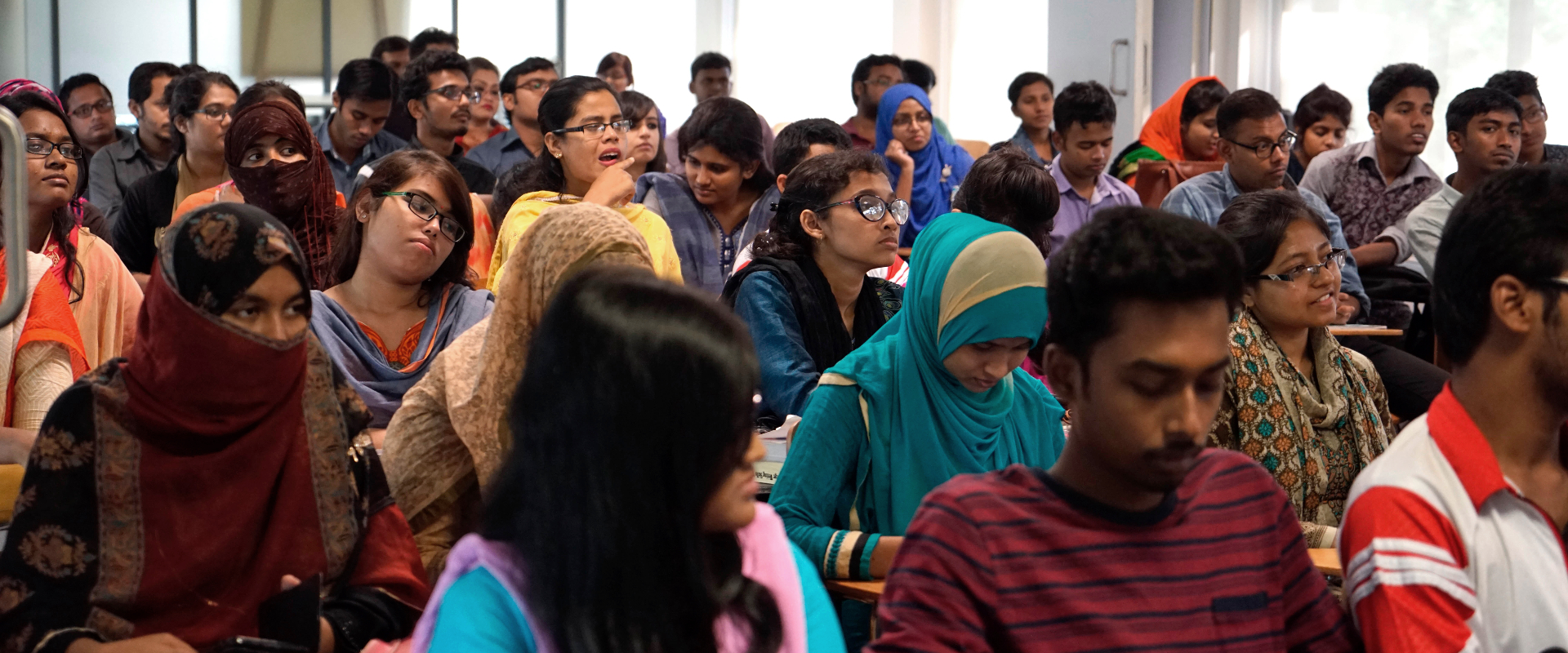 Spanish Courses
Spanish language courses follow the guidelines set out in the Common European Framework of Reference Languages (CEFR) and described in the Instituto Cervantes curriculum, which specifies course content at levels A1, A2, B1, B2, C1 and C2. Currently only courses from levels A1 to B2 are being taught, but the offer will grow in future years to cover all six levels. The Chair also organises Spanish for Business courses for students and working professionals who have specific learning requirements.
Classes are taught in small groups to facilitate active participation and individual monitoring of students' progress. All classrooms are equipped with computers, projectors and broadband Wi-Fi.
Courses are organised on a yearly basis and take place from September to May, with an average of 120 classroom hours per course.
The academic programme also provides additional input on aspects of Spanish culture in the form of seminars, each dedicated to a specific topic and given in the form of a workshop. These seminars are open to all students registered on Spanish language courses, and attendance is purely voluntary. The list of topics includes subjects such as Spanish political history, Spanish and Latin-American literature, the geography of the Spanish language and music.
Students
Although our courses are primarily intended for students studying at the University of Dhaka, they are also open to students of other universities and people in work who want to learn Spanish and meet the academic requirements stipulated by the University of Dhaka's Institute of Modern Languages.
The Chair specifically encourages women in general, and female students at the University of Dhaka in particular, to register for its courses and take part in the full range of extra-curricular activities. In this respect it is worth noting that the percentage of female students has grown by over 10% every year.
Pre-registration
Pre-registration takes place at the end of May or at other times during the year that are advertised in the website's 'Latest News' section and on the University of Dhaka Campus.
Fees
Students are required to pay the annual course fee established by the IML. These fees are subsidised, as is appropriate for an Institute belonging to a public university, and the Chair receives no funding whatsoever from the University of Dhaka.
Grants
In order to promote the study of Spanish and reward its best students, the Chair offers a number of grants to study on summer courses at Spanish universities.
DELE exams
The Inditex Chair has been an official examination centre for the DELE examinations in Spanish language since 2013, and is the only centre in Bangladesh authorised to run these examinations. Exams usually take place in November, and also in April if there is sufficient demand.