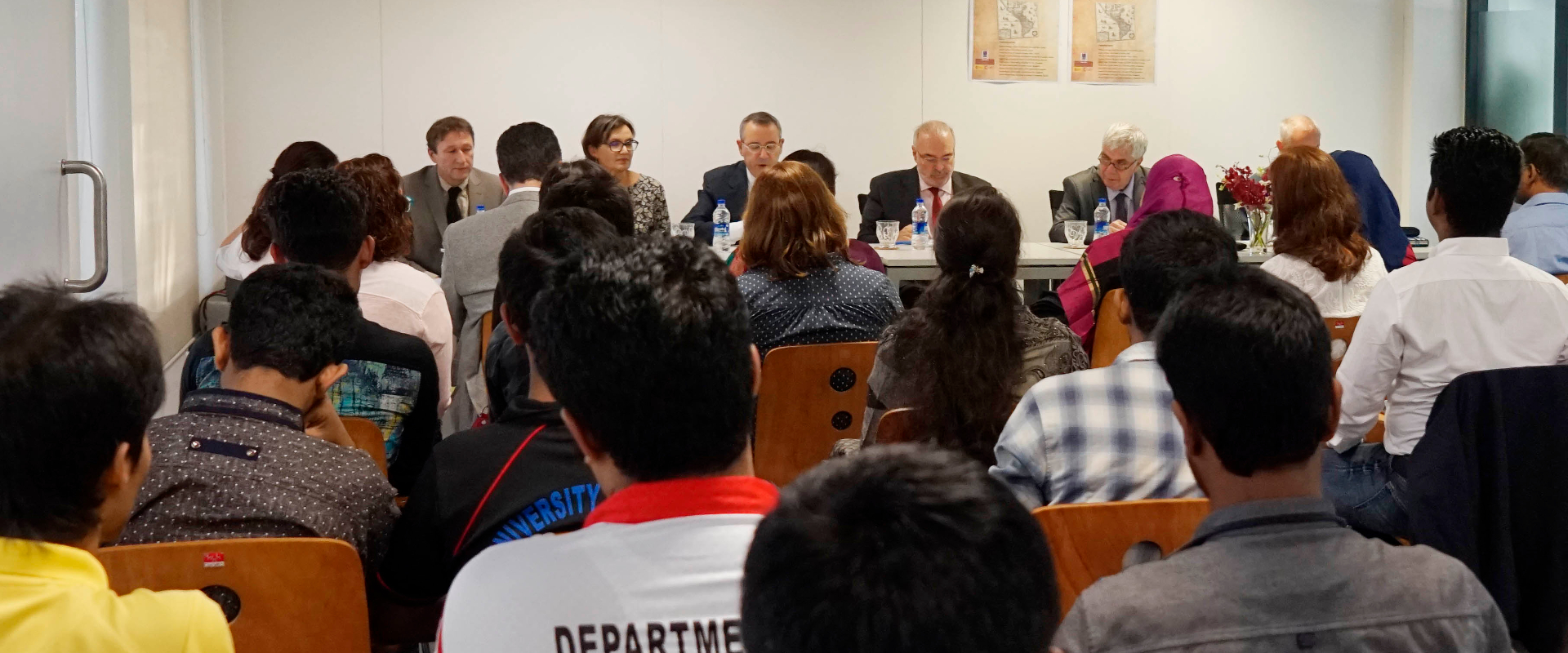 Meeting with the Vice-Chancellor of University of Dhaka..
The coordinator and the director of the Inditex Chair (Amparo Porta and Santiago Fernandez Mosquera respectively) have visited the Vice-Chancellor of the University of Dhaka, Prof. Dr. AAMS Arefin Siddique, on the 5th of April, 2017. In this meeting a new team member, professor María Josefa Martínez from University of A Coruña, was introduced. In this occasion, the team also revised the Chair's current situation as well as the plans for the upcoming academic year.
DELE examinations in November 2016.
The Inditex Chair organises the examinations for A1, A2, B1 and B2 levels for the November session. The exams will take place on Saturday, November 25th, 2016
More information: [1]
November 7th-8th. First Seminar on Ibero-American Studies.
The First Seminar on Ibero-American Studies will take place on November 7th-8th at the University of Dhaka. Well-known hispanists from European universities and teachers from the Cátedra Inditex at the University of Dhaka will talk about Spanish language and culture in various contexts, about the hispanism and about the situation of the Spanish in the world.
The 2016-2017 class schedules are now available.
More information: [1]